Our Story
Get Help Israel (GHI) - The Israel Association of Mental Health Professionals - was founded in 2016 by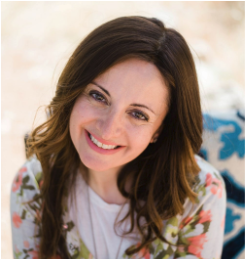 Tanya Prochko, MEd, MFT with the goal of helping English-speakers access qualified mental health professionals and services who have met the strict training and qualifications requirements of the association. GHI achieves this goal by providing the public with an easy to use database of verified professionals. In addition, GHI provides important information about how to navigate the mental health system in Israel.
Simultaneously, GHI provides a valuable professional network for English-speaking mental health practitioners and assists its members in upholding a high standard of professionalism.
GHI upholds this standard by creating a framework that:
Requires members to be verified to ensure that they have a recognized graduate level training in their area of specialty

Encourages continuing education via workshops as well as training opportunities provided by GHI's collaborators

Bridges the gap between immigrant practitioners and more acculturated ones, fostering a network of professionals who are able to guide and support one another

Implements a collaborative model - collaboration between GHI members, organizations, and institutions in the field (including government offices, NGO's, and private organizations).
Get Help Israel's professional framework helps its members grow their practice and offers information, support, and guidance via the advisory board. As a result of this standard, both clients and organizations referring clients know that GHI is the place to find qualified mental health assistance. Today, GHI is a comprehensive resource with over 200 members, offering clients quality choices of English-speaking private psychologists, psychotherapists, psychiatrists, counselors, and life coaches, as well as treatment facilities, therapy groups, and subsidized services.
Get Help Israel's Board of Advisors
GHI's advisory board assists members in upholding a high standard of ethical practice by answering industry-related questions, providing guidance and support to new therapists and olim who are looking to start a private practice in Israel, as well as assisting Get Help Israel in functioning as a valuable resource to both clients and mental health professionals.
Dr. Michael Roth is a licensed psychologist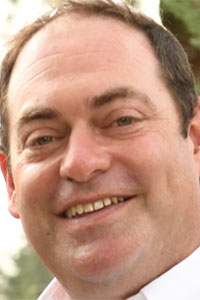 and supervisor and is the Director of Psychological Services for the town of Bet El. He is also a member of the Psychologist's Registry Board and a member of the Jerusalem District committee for Bagrut testing accommodations. He maintains a private practice in Modiin primarily focused on psycho-educational testing and school based issues. Prior to making Aliyah, he worked as a school psychologist in the US.
Dr. Alyson Aviv is a bilingual licensed clinical psychologist with American board certification in pediatric neuropsychology.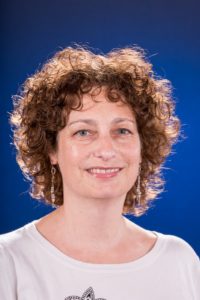 After relocating back home to Israel from Saint Louis, MO (which was home for 17 years), Dr. Aviv now sees patients and their families at her diagnostic and treatment clinic in Raanana. With special interest and expertise in AD/HD, learning difficulties, dyslexia, autism spectrum, developmental issues and emotional disorders, Dr. Aviv can explain the sources of difficulties, and then provide resources and interventions for overcoming them. She has published papers and given a variety of workshops and presentations internationally and locally, consults regularly with area schools and preschools; and gives lectures, workshops and group presentations. Dr. Aviv is the sole Israeli provider of COGMED, an evidence based treatment protocol for children and adults with working memory weaknesses, common to ADHD diagnoses.
Dr. Batya L. Ludman, Psy.D., F.T., a licensed clinical psychologist, with over 35 years of therapy and counseling experience,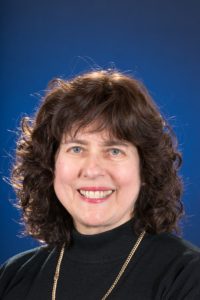 has been serving the English speaking community of Central Israel and beyond for the past 17 years. Dr. Ludman has served on the board of directors of both the provincial psychological association and psychology licensing board in Canada, and has held faculty appointments at Universities in the US and Canada. She completed Post-Doctoral training in Sex Therapy and has advanced accreditation as a Fellow in Thanatology (Death Education and Counselling). Dr. Ludman has given workshops on marriage, parenting, stress management, coping and bereavement, the psychological impact of terror and trauma as well as professional development. She has published extensively in both the professional and lay literature and has been quoted in Reader's Digest, Modern Woman, Today's Parent, Canadian Family, Jewish Week, The Jerusalem Report, and CNN among others. She initiated a psychology column in the Jerusalem Post in 2000, and has been writing this acclaimed column ever since and is the author of the book, Life's Journey: Exploring Relationships, Resolving Conflicts.
Dr. Haim Rubinstein is a licensed clinical psychologist specializing in treatment of children, teens and their families with an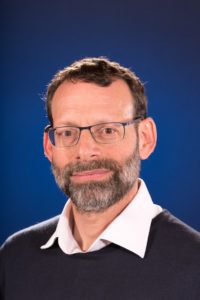 emphasis on goal-directed short term therapy that makes sense to the client, regardless of age. He also sees adults for general psychological issues. Dr. Rubinstein moved to Israel in 1999 and treats most forms of childhood emotional and behavioral disorders with a sub-specialty in social skills groups for children and teens. The group therapy involves teaching concrete social skills with practice and video feedback. Much of his individual/family therapy has been in the treatment of those struggling with ADHD, ASD and Learning Disabilities. His emphasis is often on grappling with the impact of these disorders on one's emotional state and daily functioning. Dr. Rubinstein has a private practice in Raanana and treats in Hebrew and English. He also gives workshops and presentations for teachers, parents and mental health professionals on promoting social development in youth.