Dying at a Distance: Grief During Covid
Apr 22, 2020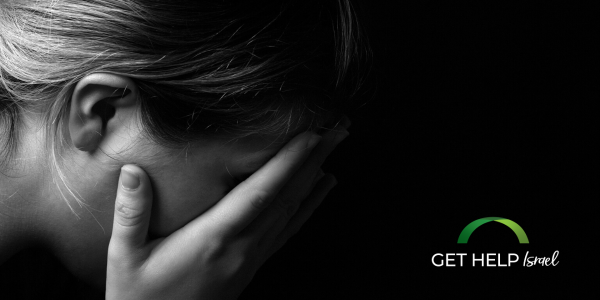 "I never thought in a million years that I wouldn't be with my grandmother as she was dying and not be there for my father in his time of grief!"
My heart went out to my friend "Moshe" when he shared the following story.
"The last time I was in the US I took my Savta to visit my grandfather's grave. I observed her praying at the grave with such intensity and fervor. I saw the open space next to him and knew that this was where she would eventually be buried. I knew when I made aliyah a few years ago that one day, I would have to call El Al and get an emergency ticket when I received word from my father that Savta was dying. I was prepared to officiate at my grandmother's funeral and support my family during the time of shiva. There was no question in my mind that I would be there."
Judaism has very specific and prescribed rituals to help us with the difficult task of dying and grief. During this time of a pandemic, the expected access to our loved ones and the public mourning rituals are not allowed. Most people when asked would want and expect to be surrounded by their closest family when they leave this world. That has been taken away from us. Many people leave clear and specific instructions as to what type of funeral and burial they would like to have. Today, the health regulations of our home state determine how and what we do, typically now with just a few people at a cemetery with limited ability to do anything related to the burial.
Moshe, a close family friend, who himself is a Rabbi, shared the above story with me yesterday. He told me of his sadness and frustration at not being able to fulfill the roles of grandson and son, in person. He should have had the privilege of comforting his family while simultaneously providing a meaningful and respectful ceremony for his grandmother's burial.
His father was able to get a special permit from the local police department in order to hold the funeral service outside in front of the synagogue where he and his family had prayed for many decades. The funeral and eulogies were supposed to be broadcasted on Zoom-- so that family and friends across the world could participate remotely. Due to a technical glitch, the service was not transmitted on Zoom. At the moment he realized he would not be able to watch the service, Moshe decided to conduct a virtual ceremony for his relatives around the world, who were waiting for the broadcast of the ceremony. He encouraged the mourners to share stories and pictures of his Savta. This adapted service provided comfort to those around their computers and filled somewhat of a void for those who were mourning her loss.
Last week, I spoke to my friend "Devorah" who had made aliyah this year to be near her adult children in Israel. She left behind her 97-year-old mother who was living in an Assisted Living facility near her two siblings. She left with a heavy heart but also with her mother's blessing. Her mother said it was the right thing to do for her family.
Devorah recently returned to the US for her mother's 98th birthday celebration. After her visit, she sent me a video of her mother looking elated, singing her favorite songs at the party. The family assembled relished this beautiful moment and celebrated her long and happy life.
One month ago Devorah was awakened by her brother in New Jersey to tell her that their mother had become gravely ill and died.
Devorah told me, "I would have never thought that living in Israel would have prevented me from being at my mother's funeral. After her birthday party I was sitting in her room and thinking about having to leave for the airport. I began kissing her hands, cheeks and the top of her head repeatedly. She said "'Devorah, why are you kissing me so much?' I just told her that I love her and want her to know it always." Devorah had a sense that she didn't want to leave anything unsaid with her mother.
Devorah was able to arrange for her beloved Rabbi from America to officiate at the graveside funeral. The knowledge that her Rabbi was officiating gave Devorah much comfort. Due to Corona, the Rabbi and her brother were not allowed to shovel earth on the casket as is the custom in Judaism to give a final honor to the deceased. They could only, with gloves on their hands, throw a bit of earth on the grave.
Devorah sat shiva in her home. She was advised by her new Rabbi to sit on the top step outside of her home and she could receive visitors who would be sitting on the bottom step. Devorah told stories of her mother and showed photos to her new friends that were enclosed in ziplock bags. Later she received many phone calls from the US from friends from her former community and some school friends with whom she had not been in touch for 45 years. They remembered her mother and their stories brought her joy and comfort.
I asked Devorah if she had any thoughts about how she would like to memorialize her mother. She answered, "one day when this is all over I want to have a big unveiling and be able to show my mother the respect and honor that she deserved but was unable to receive during this time of Corona."
The two examples above exemplify family members who, due to the virus, were deprived of the "expected" access to their loved ones in the dying process. They did not have the opportunity to say goodbye and have closure and to benefit from the physical presence and emotional support of their family and friends during the mourning period. To their credit, they each created their own meaningful experience during their time of loss.
Humans are incredibly resilient. I am constantly in awe of the people that I speak to, in my role as a bereavement therapist, who are creating amended rituals to help them cope with their painful losses.
There is no correct answer to our predicament. It feels unfair to be deprived of the comfort of our traditions that help guide and heal mourners. However, we can try to creatively engage in meaningful adaptations of our rituals during this crisis to help us process our grief.
Everybody grieves on their own schedule and in their own way. There are no absolutes in mourning. It is important to reach out to those who we can count on for emotional support to help us cope during the current pandemic, even more so if we are grieving.